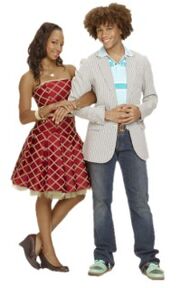 Chaylor
is the pairing for
Taylor McKessie
and
Chad Danforth
.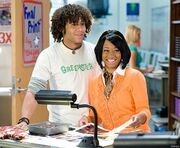 They are the worst pairing for High School Musical as the Disney movies and the teen fighting/singing
Super Smash Bros. Bowl (series)
.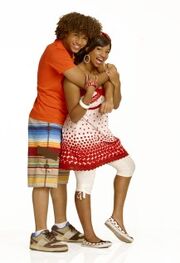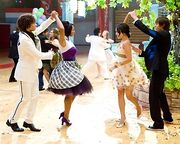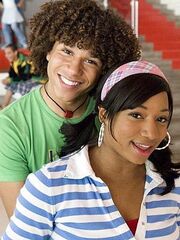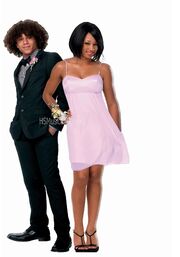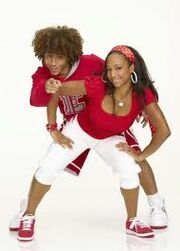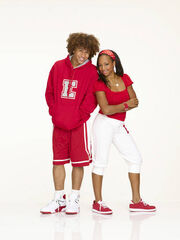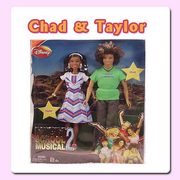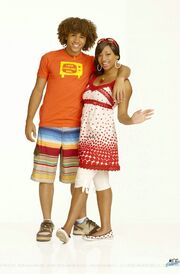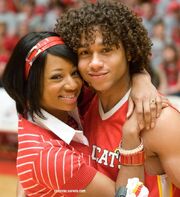 HIGH SCHOOL MUSICAL
Edit
Taylor beleived that Chad was a jock. She said that Chad would need help counting sending her to detention. She and Chad tried and seperate Troy and Gabriella apart and spent alot of time together.Then they tried to get them back together. They were the first two to stand up and applause at Troy and Gabriella's preformance Breaking Free. At the end Chad asked Taylor on a date. And they dance together.
HIGH SCHOOL MUSICAL 2
Edit
Chad said he was saving up for a car so he could take this hottie on a car date (Taylor). He got a job with Taylor at the Lava Springs Country Club. Taylor let Chad take a bite out of her sandwich and eat her fries.
HIGH SCHOOL MUSICAL 3: SENIOR YEAR
Edit
Chad attempts to get Taylor to be his prom date but she says Oh honey if that's what you call an invatation you'll be dancing by yourself. But then Troy manages to get the whole school cafateria to be quiet so Chad announces Taylor McKessie, will go to prom with me she answered I would be honored and they shared a long hug.
Taylor and Chad danced at prom together. Taylor moved Chad out of the way when he was wearing a horrible clown suit. At the end they sing together and dance and shared a longer hug at the end.
WIPEOUT CANADA
Edit
Chad attempts Allen Ford from Pembroke and Kelsi Nielsen leaves her brokenhearted and he will say that Pearl Krabs attempts to stay with him, but he will stay in Ottawa from February 2, 2012 to February 3, 2012 and he will come back to Pembroke.